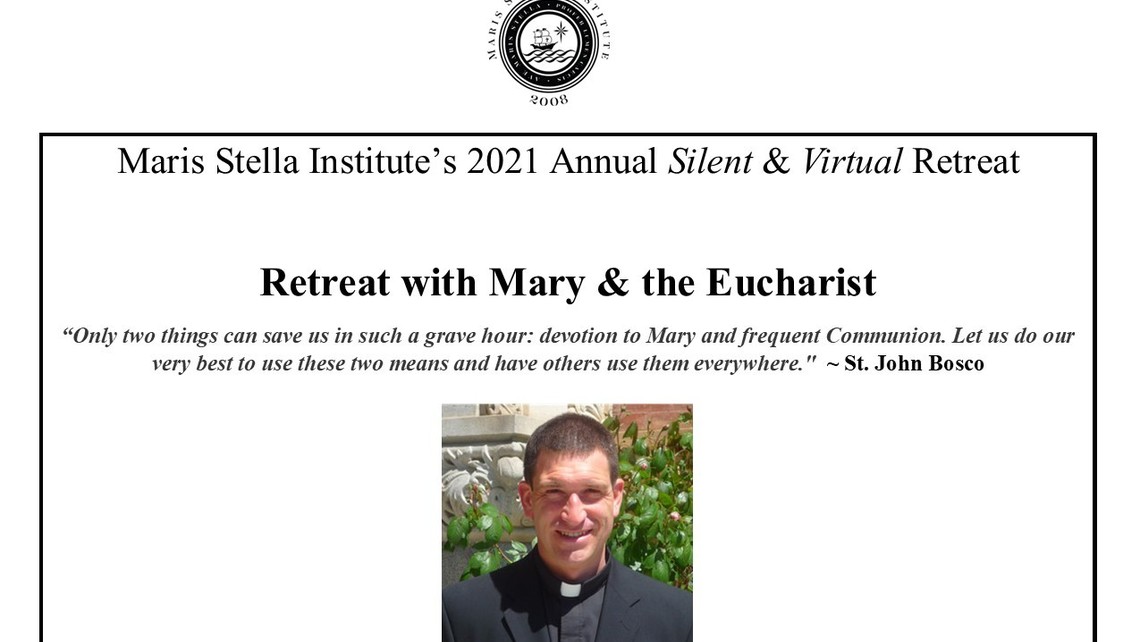 Maris Stella Institute's 2021 Annual Silent & Virtual Retreat
Retreat with Mary & the Eucharist
"Only two things can save us in such a grave hour: devotion to Mary and frequent Communion. Let us do our very best to use these two means and have others use them everywhere."  ~ St. John Bosco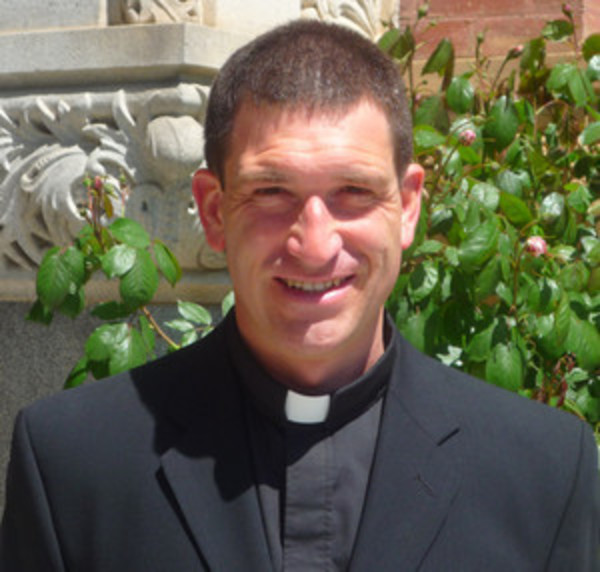 Fr. Arthur Najera
MSI Retreat Master
Saturday,  April 10, 2021 (Divine Mercy Weekend)
(Livestreamed) Holy Sacrifice of the Mass, Holy Hours of Adoration Before the Blessed Sacrament Exposed (Livestreamed), Personalized Spiritual Guidance from a Priest, Spiritual Conferences, Rosary, Chaplet of Divine Mercy, Liturgy of the Hours, & Personal Quiet Time
--
Fr. Arthur Najera.  Fr. Arthur Najera was born and raised in Santa Barbara, CA. He was ordained for the Diocese of Sacramento in 2009 where he served three years, before taking an active leave of absence to serve in the Archdiocese of Los Angeles. He served two years as an Associate Pastor in Santa Barbara, CA in shared assignments with St. Mark's University Parish at U.C. Santa Barbara. He currently serves as Associate Pastor at Sacred Heart Church in Covina, CA. He graduated with a B.A. in Liberal Studies from Cal State Northridge in 2002. As a seminarian for the Diocese of Sacramento he studied at the Pontifical College Josephinum in Columbus, OH, and St. Patrick Seminary in Menlo Park, CA, where he received an M.Div. and S.T.B. He is currently in the process of working toward incardination in the Archdiocese of Los Angeles. He enjoys opportunities to facilitate bible studies, conferences for youth and days of recollection for men and women. He also realizes the great need in our present culture to offer engaged couples comprehensive catechesis in the sacrament of marriage for strong and faithful families of the future.
Retreat Cost:  $35 per person for this one-day retreat, from 9:30 a.m. until 3:30 p.m.  Registration & payment are required for participation.  Don't delay; Register & pay electronically TODAY at https://marisstellainstitute.org/registration.  For more information, email

[email protected]

or call (707) 704-9025.  You may also send a chat message via our website at www.marisstellainstitute.org.