Our Mission
Our mission is to provide bishops and their dioceses with systematic courses in the "Catechism of the Catholic Church" and other magisterial documents as a means for adult faith formation and catechetical certification.
Our Vision
To this end, we envision a comprehensive center of studies offering specialized programs and services leading to a Diploma in Catechetics (with a Specialization in the Catechism of the Catholic Church) or Advanced Diploma in Catechistics (with a Specialization in the Catechism of the Catholic Church). 
Each program and/or service mutually benefits the other programs and/or services.
Adult Catechetical & Theological Sessions (ACTS) for adults seasoned with life experience
Young Adult Catechist Society (YACS) where young adult master catechists form fellow young adults
Advanced/Continuing Formation to Renew Certification (Non-Master Catechist Track)
Advanced/Continuing Formation to Renew Certification (Master Catechist Mentorship Program)
After completing the proscribed course of studies, graduates may present themselves to their local dioceses for obtaining or renewing their catechetical certification.
President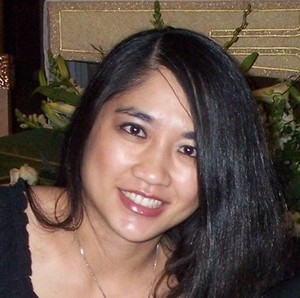 "On my bed at night I sought him whom my soul loves—I sought him but I did not find him… The watchmen found me, as they made their rounds in the city: 'Him whom my soul loves—have you seen him?' Hardly had I left them when I found him whom my soul loves. I held him and would not let him go" (Song of Songs 3:1, 3-4).
Born to Helen Esperanza and Ernesto Antalan Catubig on October 28, 1977, the feast of St. Jude (patron saint of impossible cases), Tove Ann Catubig Purificacion was baptized into new life in Christ on December 18, 1977 and sealed with the gift of the Holy Spirit on March 30, 1996. On Good Friday, April 2, 1999, she was blessed to experience the love, mercy, and forgiveness of Jesus Christ in an unforgettable way. From that moment on, she realized that in her darkest hours, to her, nothing sufficed, but God. And from then on, she realized she wanted to put Him first in every area of her life, for her heart was restless until it rested in Him. Like St. Teresa of Avila's famous bookmark quote states: "Let nothing disturb you. Let nothing frighten you. All things pass away. God never changes. Patience obtains all things. He who has God finds he lacks nothing. God alone suffices." That year, God planted in her heart the desire to become a saint, and gradually she sought the beloved of her soul with an ardent longing, as is proclaimed in Psalm 42:2, "As the deer that longs for streams of water," her soul longed for Him, her God. Divine Providence continued to attract her by the promptings of the Holy Spirit, and she gradually responded to His invitation to deepen her prayer and sacramental life. For Tove Ann, her involvement as president of the Maris Stella Institute is her joyful and grateful response to Christ's merciful love for her and to His command to "Go therefore, and make disciples of all nations, baptizing them in the name of the Father, and of the Son and of the Holy Spirit, teaching them to observe all that I have commanded you" (Matthew 28:19-20).
By the grace of God, Tove Ann is a Master Catechist of the Diocese of Santa Rosa. She has associate degrees in both Liberal Arts and Political Science from Solano Community College, a bachelor's degree in Political Science from UC Berkeley, a master's degree in Ethnic Studies from San Francisco State University, and a doctoral degree in Political Science from the University of Hawaii at Manoa, where she wrote her dissertation, entitled, "God and Politics: A Mixed-Methods Case Study." She worked professionally for Catholics for the Common Good and Kolbe Academy before staying home full-time to homeschool her six precious children, whom she greatly loves, and is so unworthy of. She is blessed to be married to Deacon Dr. Dennis Purificacion, who is responsible for first inspiring her to go to daily Mass and to live more consistently the joyful demands of being a faithful Catholic. She is currently discerning a lay vocation as a Secular to the Order of Carmelites Discalced. All that Tove Ann is and all that she has she gives to Jesus, through the sorrowful heart of Mary, all in union with St. Joseph. Please pray for her!
Executive Assistant to the President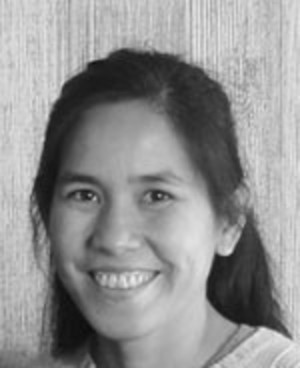 Rowilma was born and raised in the Philippines. She obtained her bachelor's degree in Agricultural Economics at the University of the Philippines, Los Banos. She has worked at universities all her life and subscribes to the belief that learning is a lifelong process. Her career roles have been in the areas of research, administration and information technology. She is blessed with an affectionate husband, Gabriel, two sweet sons, Elijah Mari and Jacob Daniel, and two precious daughters Christi Marie and Teresa Marie.
Coordinator of Student Affairs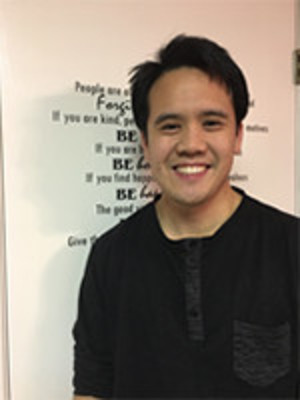 Arman (AJ) joined the Maris Stella Institute in 2010, when it was formerly called the Young Adult Catechist Society. Afterwards, AJ continued his studies of advanced formation and eventually obtained a Master Catechist certificate from the Santa Rosa Diocese. AJ has Bachelor of Arts degrees in Molecular and Cell Biology: Biochemistry and Molecular Biology and Theater and Performance Studies: Acting.  AJ serves at St. Catherine's as a Lector, Extraordinary Ministry of the Eucharist, and Choir member.
Coordinator of Community Outreach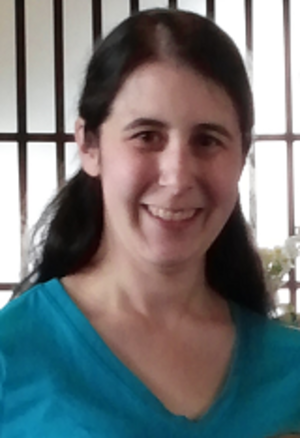 Melissa earned her Basic Catechist Certificate from the Santa Rosa Diocese through MSI in 2014 and continued her formation in MSI, obtaining her Master Catechist Certificate in 2016. She served as a religious education instructor in both Catholic schools and parishes for several years; she currently serves MSI as the Coordinator of Community Outreach and the Technical Moderator for the Online Basic Catechist classes. She and her husband, who is also involved in MSI, moved to California early in their married life. They now have five sons, which they think give them decent odds at attending a priestly ordination for (at least) one of them.
Assistant Coordinator of Spanish Programs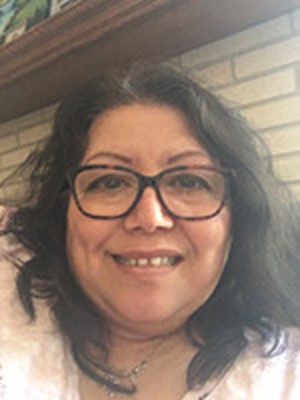 Ana is the Assistant Coordinator of Spanish Programs at MSI. She obtained her Master Catechist Certificate from the Santa Rosa Diocese in 2016. She serves as an instructor for Basic, Advanced, and Master Catechist Formation Classes on the Catechism of the Catholic Church. She feels blessed and thankful to be part of the Maris Stella Institute, to all the members (brothers and sisters in Christ), and to the president, Tove Ann Purificacion, who pushes her with enthusiasm, charisma, and care, so she can go and teach the truth of our Faith.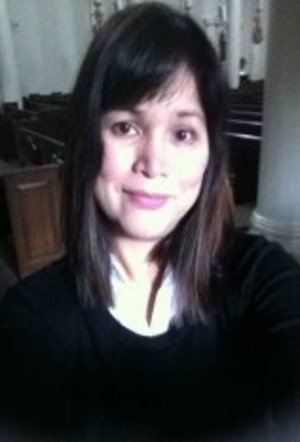 Annie graduated from Maryknoll College with a B.A. in Behavioral Science. Annie has been a Youth Conference Coordinator for the Divine Mercy Eucharistic Society during the past 2 years. At her parish, St Dominic's Church, she has been a Music Minister for Religious Education for 7 years. She has also served as a Confirmation Catechist for three years. She is currently a Catechist for second graders, preparing them for the Sacraments of Holy Eucharist and Reconciliation. Additionally, she has been a Lay Carmelite since 2009, and in this capacity, she is the Director of Faith Formation for Lay Carmelite Members at Our Lady of Mt. Carmel Church. She has been a faithful catechist since 9th grade and currently now serves as a Board Member, Instructor, and Master Catechist for MSI. Most importantly, Annie's priority is her family. Annie has two daughters. As a young mother of 2, she stayed home most of the time for 12 years, because she saw the importance of parents being the first educators, teachers, and mentors to their children. She currently works as a Student Information Systems Technician for the Solano County Office of Education Juvenile Court and Community Schools.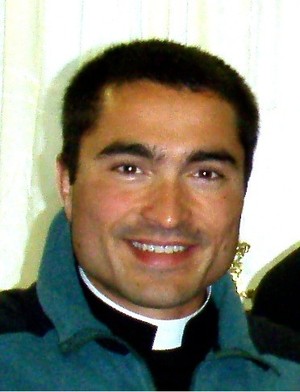 Father Avram Brown is a priest of the Diocese of Sacramento. His seminary formation took place at the Pontifical College Josephinum in Columbus, Ohio. Father Brown received his License in Biblical Theology at the Gregorian University in Rome. In his first parish assignment in Redding, Father Brown was chaplain and teacher at Bishop Quinn High School. He subsequently was assigned to Saint Vincent Ferrer Parish in Vallejo. Father Brown currently serves as pastor of St. Isidore's Parish in Yuba City.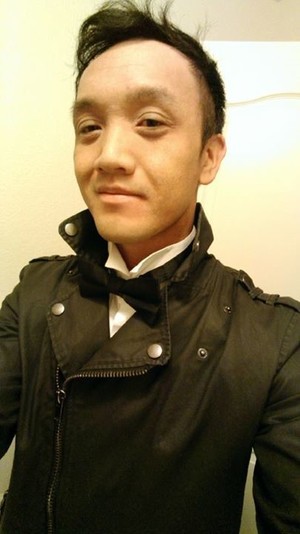 "Courage is almost a contradiction in terms. It means a strong desire to live taking the form of a readiness to die."
– G.k. Chesterton
When asked to provide a photo and bio, Jarred wanted to just provide a photo of St. George and the Dragon and a litany of his favorite scripture verses, including Ephesians 6:10-13, Psalms 144:1, and Joshua 1:9. As that is his life – "Christ is my Lord and King and I serve as his knight" – the definition of which comes from Old English cniht ("boy" or "servant"). He is just a servant of Our King and He has definitely sent Jarred on an amazing adventure, which he is still enjoying and will hope to further enjoy still.
Jarred began his faith walk seriously in high school when he first attended a weekend retreat in which a speaker's prophetic words reached into his heart and allowed God's love to flow into him. A very skeptical man, Jarred fought it a while with logic and reasoning, but he quickly found that Christ is the source of all wisdom. So, if he were to follow logic and reason, he had no choice but to proclaim Christ as King.
Since then, he has championed Holy Mother Church as the Bride of his King, involving himself heavily in the Knights of Columbus, making his way as a 4th Degree knight, and joining the honor guard. Fulfilling his sworn oath to his King and his Order, as well as fulfilling the nagging of his own conscience, he participates in all of Holy Mother Church's Catholic social action, including religious freedom rallies as well as demonstrations that advocate for the dignity of human persons, from conception to natural death, and the protection of the nuclear family.
On top of that, he participates in ministries that support his passion for catechesis for youth and young adults, apologetics, men's ministry, and Theology of the Body. Since we are both body and spirit, he is also an avid fitness enthusiast, participating in multiple challenge races, such as Tough Mudder and Spartan Race. He also practices martial arts with a focus on sport fencing and German long-sword.
Finally, he stewards the finances God gives him as a Computer Specialist in Walnut Creek, as well as manages his own multiple businesses, one being a laundromat in Fairfield. He also contributes his talents when needed as an Acoustic guitarist.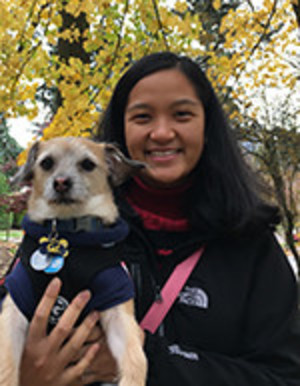 Myra Nati began her journey with the Maris Stella Institute as being a part of the first batch of graduates back when MSI was originally called the Young Adult Catechist Society in 2010. Myra became a Master Catechist through MSI and is now teaching to help others do the same. Myra earned her Bachelor of Science in Nutritional Science at UC Berkeley and Master of Public Health at Touro University. Myra's interests lie in bioethics and the Church. Myra married her high school sweetheart, AJ, and now both AJ and Myra teach at MSI. They live in Vallejo with their furry dog, Max. Myra teaches earth science, biology, AP Biology, and healthcare ethics at St. Patrick-St. Vincent Catholic High School in Vallejo.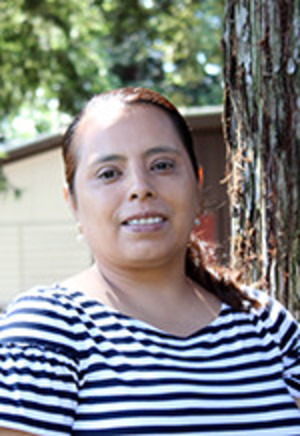 Liliana Gaytan-Hernandez has been with the Maria Stella Institute since 2015. She was already involved in the Catholic Church, by way of Saint John the Baptist Catholic Church in Napa, but she wanted to better understand and learn more about the religion she always believed in. Jose Hurtado introduced Liliana and her husband to MSI, which was the answer she and her husband were seeking, for they were looking for a place where they could really study their religion and benefit the community at the same time. Her first experience at MSI surprised her. She caught herself starting to pray more often. Her faith felt renewed and empowered. She also learned more about the CCC, while getting more involved in the Institute. The most important thing that she felt about her faith was that the Living God lives in her. She started to see things in her life differently. Everything changed in a better way for her and her family. She is thankful to MSI for everything she has gained, for all of the knowledge that now she can pass down to future generations. She is now committed to loving and serving God, and helping others find Him as well.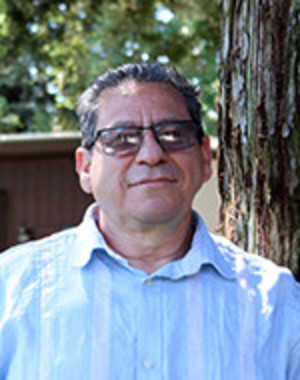 Rafael started his journey with the Maris Stella Institute in 2015, but his devotion to the Catholic religion began from birth. He was born into a family with nine children in rural Mexico, where opportunities for a better life were scarce. Religion gave them hope to one day see a better day. His mother always showed them how to pray and instilled Catholic beliefs in their upbringing. She taught them the Commandments as a way of life, and even used Our Lord as a threat when they were acting up. Although he was raised Catholic and attended Mass randomly, he wasn't as committed as he knows he should've been, until the year 2000. In the beginning of the turn of this century, his youngest child was diagnosed with Luekemia, at only age 3. Following the faith that he grew up with, he fully dedicated himself to Saint John the Baptist Catholic Church in Napa. He started attending Mass, signed up for the Ministry of the Eucharist, and actively participated in church held events. With his wife by his side, they prayed all day and night, never losing faith until the Lord granted them a miracle. Their son was declared cancer free, after 3 long years of fighting.
Religion has always been a part of his life, playing a key role in how he grew up and viewed the world, but it took a miracle for him to completely embrace the Lord. He and his wife decided they wanted to teach others about Catholic beliefs and values; they just weren't sure how. It was like fate when they ran into Jose Hurtado; it was then that he told them about the Maris Stella Institute. He feels blessed to have the opportunity to be used as a vessel to spread the Word of God.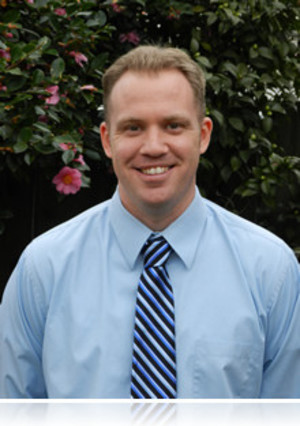 Dr. Joseph Hollcraft is the founder of Seeds of Truth Ministries. Over the past thirteen years, Dr. Hollcraft has taught at the Middle School, High School, and University level. Currently, he is host to the Seeds of Truth Radio program, which airs daily to the north state of California and is devoted to exploring all of the core principles of Catholic life and thought. He is primarily involved in parish ministry throughout the north state of CA where he has the opportunity to help form the current and future leaders of the Church in the area of Christian faith and life.
In addition to his radio work, and parish and diocesan ministry, Joseph has been involved with a number of recording projects for Saint Joseph Communications. Among others, Dr. Hollcraft has also been published with the likes of The Catechetical Review and the Homiletic and Pastoral Review.
Joseph earned his B.A. and M.A. from the Franciscan University of Steubenville and received his PhD from Graduate Theological Foundation with studies being completed at Oxford University.
Most importantly, Joseph is a devoted husband and father. He lives in Chico, CA with his beautiful wife Jackie, and their four children: Kolbe, Avila, Isaac, and Siena.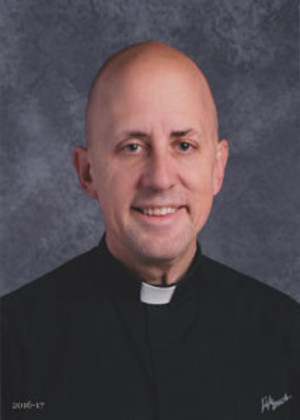 Father David Jenuwine served with the U.S. Naval Security Group Command and various auto industry corporation before ordination to the priesthood in 2009. He currently serves as Associate Pastor of St Vincent de Paul Catholic Church in Petaluma. He holds degrees in electrical engineering, philosophy and theology. Fr. David's books and preaching can be found on his portfolio webpage: http://fatherdavidjenuwine.blogspot.com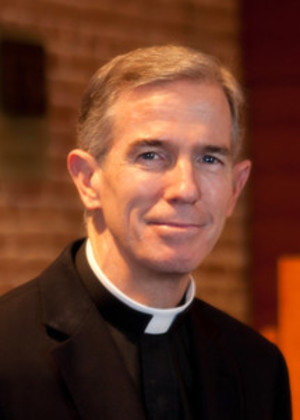 Rev. Jerome L. Jung graduated from Georgetown University in 1974 with a B.A. degree in Economics. He then went on to the University of Chicago where he earned an MBA and later earned his law degree at Loyola University Law School in Chicago. He received his LLM in Taxation from Washington University School of Law in St. Louis. He practiced law in Chicago and St. Louis and then began his preparation for ordination to become a priest of Opus Dei in Rome and then in Pamplona, Spain.
In 1993, Fr. Jung was ordained a priest for the Opus Dei Prelature by Alvaro del Portillo, who will be beatified in September 2014. In 1997, he received his JCD from Catholic University in Washington DC. He then served as an Opus Dei Chaplain at the University of Illinois at Champaign-Urbana and concurrently served as a Tribunal Judge in the Diocese of Peoria. In 2002, he continued pastoral work with university students at the University of California at Berkeley and remained there until he became Director of Holy Cross Chapel and Catholic Resource Center in July 2014.
As Director, Fr. Jung provides spiritual and counseling services and oversees the beautiful Chapel, Bookstore and meeting and classroom facilities. He also serves as Chaplain to the Business Ethics Forum and to the Thomas More Society in Houston. He also gives retreats and assists at local parishes.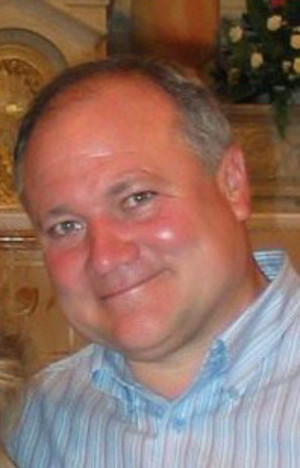 David Leatherby, Jr. is an ordained deacon for the Diocese of Sacramento. He is also a business owner, involved in commercial real estate, and is the co-founder of Leatherby's Family Creamery restaurants, employing over 300 young people. Married for 38 years to his wife Jennifer, with 4 Children and 12 Grandchildren, Dave is a convert to Catholicism and has an amazing story of conversion and reversion to the Faith through the intercession of Our Lady. He and his entire family have been active for many years teaching and sharing the Catholic faith to many people, including as an RCIA instructor and regular speaker, and by conducting pilgrimages to Rome, Medjugorje, Poland, France, and the Holy Land. Both his son and son-in-law are ordained priests!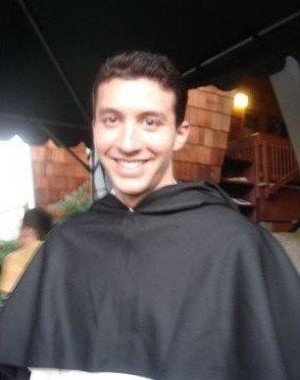 Richard Maher was raised in American Canyon and formed in the faith at Napa Catholic schools. Shortly after beginning his undergraduate studies, he began his involvement in Vallejo's Hispanic Catholic community where he deepened his devotional life and cultivated a love for the Blessed Mother. His exposure to Catholic social teaching ignited a desire to actively participate in the Church's saving mission and enabled him to more deeply recognize the Church's wisdom. He entered the Dominican Novitiate in 2008 and made first profession of vows in 2009, at which time he began formal studies at the Dominican School of Philosophy and Theology in Berkeley. He completed his Master's degree in Philosophy in 2012 and then began a year-long mission assignment in Mexico. Returning to formal studies in 2013, he is now immersed in theological studies. His ongoing research interests are in social ethics and political theory.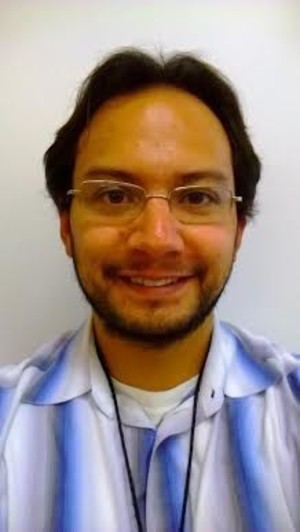 Born and raised Catholic, and educated in local schools, Jeremy currently serves and works for the local church, particularly his home parish of St. Basil the Great in Vallejo. When not teaching for MSI, Jeremy teaches computers at St. Basil School and is active in several pastoral and catechetical ministries, including Confirmation preparation, pastoral council, music (guitar) and young adult ministry. With a B.A. in philosophy, a theological certificate, M.A. from the Dominican School of Philosophy and Theology and a master catechist certificate from the Santa Rosa Diocese, Jeremy aspires to be a published religious/spiritual writer. He has been married since 2014.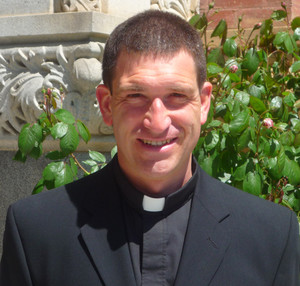 Fr. Arthur Najera was born and raised in Santa Barbara, CA. He was ordained for the Diocese of Sacramento in 2009 where he served three years, before taking an active leave of absence to serve in the Archdiocese of Los Angeles. He served two years as an Associate Pastor in Santa Barbara, CA in shared assignments with St. Mark's University Parish at U.C. Santa Barbara. He currently serves as Associate Pastor at Sacred Heart Church in Covina, CA. He graduated with a B.A. in Liberal Studies from Cal State Northridge in 2002. As a seminarian for the Diocese of Sacramento he studied at the Pontifical College Josephinum in Columbus, OH and St. Patrick Seminary in Menlo Park, where he received a M.Div. and S.T.B. He is currently in the process of working toward incardination in the Archdiocese of Los Angeles. He enjoys opportunities to facilitate bible studies, conferences for youth and days of recollection for men and women. He also realizes the great need in our present culture to offer engaged couples comprehensive catechesis in the sacrament of marriage for strong and faithful families of the future.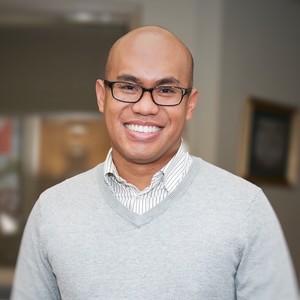 Sean was born and raised in the Bay Area and received 12 years of Catholic education in the Diocese of Sacramento. After graduating from St. Patrick-St. Vincent High School, he attended the University of California at Davis where he received bachelor degrees in Political Science and Managerial Economics. He then earned a Juris Doctor Degree from John F. Kennedy University School of Law. Sean has been active in campus ministry in both high school and college. At St. Catherine of Siena Parish, Sean has participated in various liturgical ministries, served on Pastoral Council, instructed students as a catechist, and worked with young people as a leader in the parish's Catholic Youth Ministry and Young Adult Ministry. In 2008, Sean brought Theology on Tap to the Solano Deanery and has coordinated this monthly Catholic speaker series for eight years. Sean is one of the founders of the Young Adult Catechist Society and served on its Board of Directors as well as its first Headmaster. He also helped to establish the Maris Stella Institute where he is an instructor of adult faith formation, preparing candidates for catechist certification. Sean has received Basic Catechist Certification from the Diocese of Sacramento and Master Catechist Certification from the Diocese of Santa Rosa. In 2013, Sean was appointed to serve a four-year term representing Region XI (California, Nevada, and Hawai'i) on the National Advisory Council of the United States Conference of Catholic Bishops.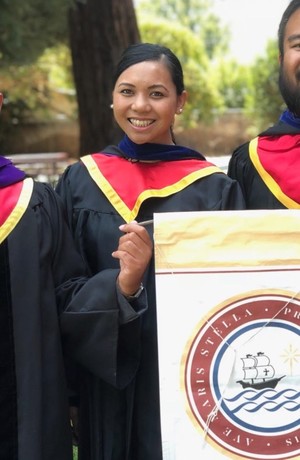 Angela holds an M.A. in Theology from the Augustine Institute and a B.A in Philosophy and Religion from San Francisco State University, where she discovered her passion for Catholic social teaching and the desire to know the Truth. This quest for Truth compelled her to study the faith more intently and she realized her call to share it with others through teaching. With over 10 years of experience in catechetics, she has served as a youth minister, confirmation director, catechist and Theology teacher in parishes and schools around the Bay Area and Hawaii, though most of her ministry was spent serving at her home parish, St. Catherine of Siena Catholic Church in Vallejo. As one of the co-founders of MSI, Angela is dedicated to the mission of building the Church, through solid Catholic/Christocentric teaching.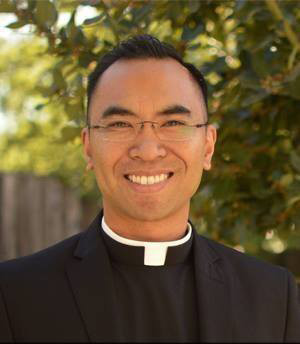 Fr. Brian Soliven was born in Honolulu, Hawaii. Soon after his birth, his family moved to California where he spent the majority of his life. His formative years were spent in Elk Grove. During his undergraduate studies at UC Davis, he felt the call to the priesthood. In 2004, he entered the seminary for the Diocese of Sacramento. After 2 years in Mt. Angel Seminary in Oregon, he was ordained in 2011. He is pastor of Holy Family Parish in Portola, California.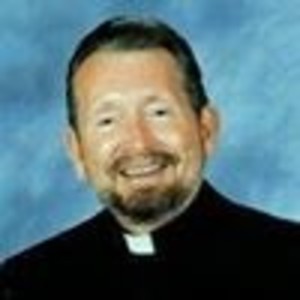 Fr. Gary Sumpter has served as a Spiritual Director for the Maris Stella Institute since 2017, infusing MSI with a strong Marian consecration spirituality and fidelity to the Catechism of the Catholic Church. Fr. Gary serves as chaplain of Kolbe Academy & Trinity Prep in Napa since 2013, and he previously served as Kolbe-Trinity's school chaplain from 1996-2002. Father Gary is priest-in-residence at St. Thomas Aquinas Catholic Church in Napa. Prior to this, he served at multiple parishes in his native Diocese of Santa Rosa where he has served as pastor, hospital chaplain, and high school theology teacher. Over the years, he has led many retreats and missions at parishes in California and Washington state.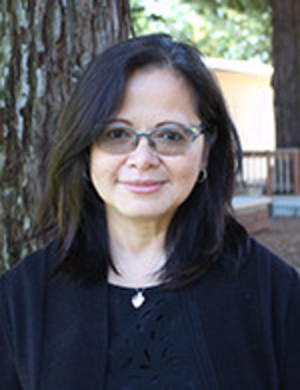 Marita Yu, born and raised in Manila, Philippines, arrived in California for a Y2K project (preparation of computer programs for the turn of the century) in 1998. With four growing children, she joined the Maris Stella Institute as an ACTS student in 2012. She pursued further studies and has obtained her Master Catechist certificate from the Santa Rosa Diocese in 2015 and now assists at the Institute.
She has a B.S. Computer Engineering degree from Manila and works full-time as an IT professional. She also serves at St. Catherine of Siena in Vallejo through RCIA, and with her husband, the Couples for Christ, Extraordinary Ministry of the Eucharist and Legion of Mary ministries. She also sings with the Schola Choir of Contra Costa College. In her spare time, she continues to learn playing the violin and loves hanging out with her family. Her lifelong goal is to be a gimper for the Lord.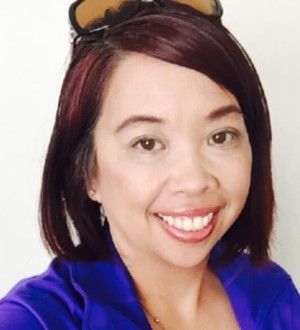 Rachel earned her Basic Catechist Certificate from the Santa Rosa Diocese through MSI in 2016 and continued her formation in MSI, obtaining her Master Catechist Certificate in 2019.  Rachel has a Bachelor of Science degree in Nursing and a Public Health Nurse Certificate. She has served in the San Francisco and Sacramento Diocese as a Lector, Extraordinary Ministry of the Eucharist, Legion of Mary and Family in Christ Jesus Community. Rachel currently serves at Holy Family Parish in American Canyon with her husband as an Extraordinary Ministry of the Eucharist and Family in Christ Jesus Community.
Psalm 23:1-4
"The Lord is my shepherd; there is nothing I lack. In green pastures you let me graze; to safe waters you lead me; you restore my strength. You guide me along the right path for the sake of your name. Even when I walk through a dark valley, I fear no harm for you are at my side; your rod and staff give me courage."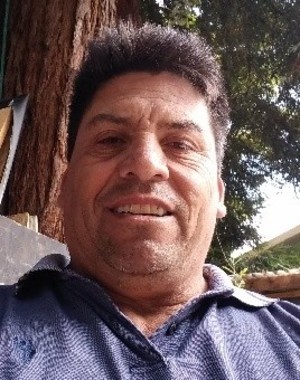 Miembro de la Parroquia St. John The Bautista en Napa, CA, por 30 años. Ha sido miembro del Grupo Pro-vida por 9 años. Está casado por 22 años, con su esposa Delia y tienen 3 Hijos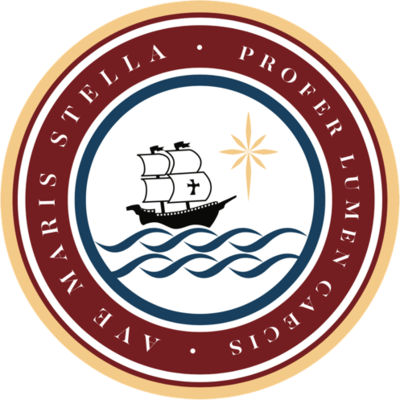 Founded on Sacred Scripture, rooted in Sacred Tradition, and in union with the Magisterium of the Catholic Church, we are a diocesan-approved catechism institute of master catechists, catechists, and teachers dedicated to catechizing as a spiritual work of mercy for the new poor and spiritually neglected of our time.
We are a diocesan-approved catechetical center of higher studies for basic and advanced learning in magisterial teaching as defined by the General Directory for Catechesis (GDC) 251-252 & Catechesi Tradendae (CT) 71. Based in American Canyon in the Diocese of Santa Rosa, we provide opportunities for adult and young adult faith formation at basic, advanced, and master catechist levels as well as in English, Spanish, and online.  Participants may earn an MSI Diploma in Catechetics with a Specialization in the Catechism of the Catholic Church  or an MSI Advanced Diploma in Catechetics with a Specialization in the Catechism of the Catholic Church.  Graduates' local dioceses then determine suitability for certification.
We also provide spiritual offerings, community support, and administrative services to support students on their spiritual journey. The ultimate goal of everyone in Maris Stella Institute is to go to heaven, to be a saint, and to help others go to heaven and be saints as well! So far, the Maris Stella Institute has graduated over 100 adult students and continues to help souls deepen their love for Christ and His Bride, the Catholic Church
MSI expanded from the Young Adult Catechist Society (YACS) after determining that it was necessary for young adults to gain experience and develop teaching experitse outside of the young adult audience.
All board members, administrators, faculty, staff and all students make a public profession of Faith and take and sign the Oath of Fidelity as well as entrust their catechetical work through Consecration to Mary.
Our Patron Saints
(Sept. 5, 2009)
Mary, Star of the Sea
St. Albertus Magnus
St. Augustine
St. Catherine of Siena
St. John the Evangelist
St. John Henry Cardinal Newman
St. John Paul the Great
St. Paul Miki
St. Pedro Calungsod
St. Teresa of Avila
St. Therese the Little Flower
St. Thomas Aquinas
Bl. Peter To Rot
Bl. Pier Giorgio Frassati